A blog about blogging… How meta, which now in 2022 means, "How Facebook" I guess?
This is a blog about why you should blog for your business. Blogging has a number of benefits that if we got into them all would take up the entirety of your day so let's just NFL RedZone this thing and get to the highlights, shall we? 
Blogging arguably could be named the first true form of digital content creation with the earliest known one belonging to Justin Hall in 1994. What is it? Well, it's this! Words on a screen aimed to cultivate and capture the attention of your target audience. It allows you to do it in a unique way that serves many purposes beyond just getting your thoughts and feelings out to the world. The beauty of it, your business blog can nearly be literally any subject that may resonate with the audience or potential audience your words are aimed at. Whether it be the promotion of your products and services, a recap of a team-building event, or news and updates pertaining to the industry you reside in, there are countless reasons to commit to investing a portion of your social media strategy in blogging. Let's get to a few of our favourites!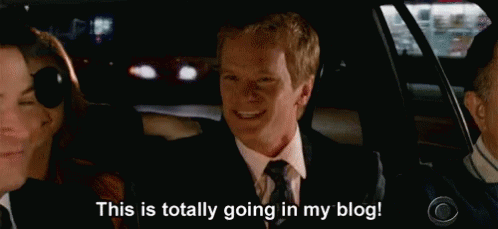 Blogs can be the driver of your social media content engine!
When you have a chance to sit down and blog, it serves as the seeds to plant for literally ALL of your other social media channels! On top of being a long-term asset as a new indexed page on your website to help drive SEO (Search Engine Optimization) results, it can spawn the storyboarding and execution process for a number of other types of content that can be distributed across all of your organization's favourite social platforms. Turn your typed word into additional social media content such as:
Instagram Reels and/or Tik Tok Videos highlighting product or service reviews or demonstrations

Infographics displaying stats and analytics that your target market may find useful when deciding to engage in business with you

Special sales promotions and exclusive offers for those

Staff recognition for high-performing and loyal employees who aid your success
These are just a few examples of the versatility that blogging can serve as the foundational pillar when it comes to brainstorming, creating, and distributing all types of multi-formattable content for any and all of your social channels!
It helps drive traffic to your website
Without getting too much into the technical side of why blogging serves an important function in your digital marketing strategy, ultimately the key benefit is the more you blog, the more opportunity you have to rank within various search engines. How you may ask? Think about it this way, you are busy running your business day to day and your website serves as a primary means of education and visibility to current and prospective clients/customers. Now you have to ask yourself, how often are you updating your website? Likely not as often as you would like given your busy schedule. 
As a result, over time without consistent updates, search engines like Google and Bing may lose your business's page in the endless sea of web pages competing for the top spot within your industry. As referenced earlier, every time you create and publish a blog post to your website, it gives you another indexed page for search engines to recognize and "boost" your visibility organically. Whether it be yourself or your expert marketing team writing the content… (wink wink, nudge nudge) as long as the investment is made into a weekly, bi-weekly, or monthly blog, it will help generate results the longer the process is committed to. 
Additionally, as a byproduct of being on top of search engines with strategic and consistent posting, your website is likely to generate more leads, interactions and overall business as a result of committing to writing a blog even once a week. Aside from the sometimes therapeutic benefits of writing, it does serve as a primary function of helping consistently keep your webpage on top of Google's mind and conversely your present and future clients!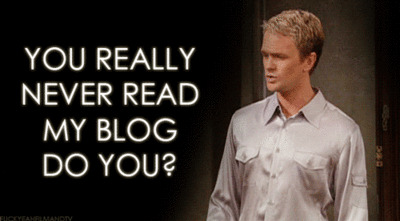 It's just FUN!
Blogging is a unique and established outlet that allows you to connect with your target audiences in a way that is authentic and genuine. Its ability to serve as an information hub for your business while also serving as a consistent content think tank proves its value to your social strategy. While it may be like any transformative process (like trying to lose weight and lead a healthier lifestyle, for example) that will require some patience and dedication with your habits before seeing substantial results, good things take time and warrant a good amount of effort before seeing the fruits of your labour.
So we're saying don't expect to see results overnight, but don't give up either. Continue to post relevant, relatable content and wait patiently.