Instagram 101
Instagram is a leading social media platform that can help benefit both users and businesses. With over 1 billion global active users monthly and 500 million global active users daily, Instagram is a beneficial tool everyone should be utilizing. Instagram is a goldmine for small and large businesses to promote, sell, and highlight their products and services. It also provides businesses with the power of direct two-way communication with consumers.
Why Is Instagram Beneficial?
With Instagram being utilized by so many people globally, many benefits come with having your business on social media. In 2021, 81% of Instagram users use this platform to research products and services, while 51% of users visit a website to purchase a product or service after seeing it on Instagram. Instagram allows businesses and users to post content to their page, post stories, have information in their bio, engage with followers through comments and direct messages, and more! The platform can be a bit much to take in, so let's break it down step by step! 
How To Sign Your Business Up For Instagram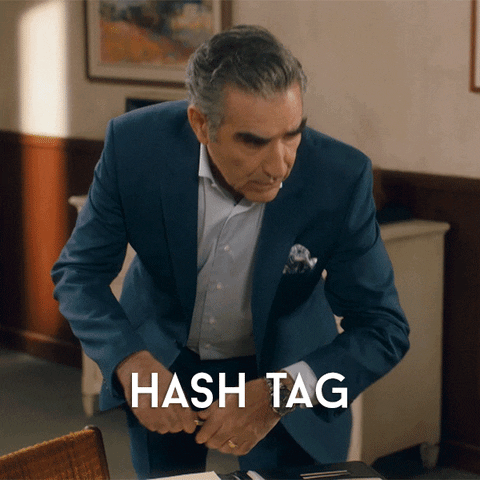 Download the Instagram app on iOS, Android, or Windows

Sign up for a business account – you may be asked to link your Facebook account which is completely up to you, but this allows for cross-posting.


If you have multiple accounts on one device, you can switch back and forth between them by double-clicking the little circle with your profile picture on the bottom right side of the screen. Accounts can also be switched by going to your profile and tapping your user name on the top left.
How to Upload, Edit, and Post Content
Posts will remain on your profile page and will show up in your followers' feeds.
1. Click the 'add' ➕  icon on your home page.

2. You will now have three options: you can add a photo from your phone library or take a photo/video right on the app.

3. Once you have selected a photo or a video, you can add a filter and edit the content.
4. Now you can add a caption with hashtags, tag users (who have an Instagram account), and add a location. If you are wishing to cross-post, this is where you can select to have it post on various platforms.
How to Upload, Edit, and Post a Story
Stories will show up for 24 hours for your followers.
1. Click the 'add' ➕  icon, choose Story.
2. Once you're on the story feature, you can upload an image or video on the bottom left or take a photo/video right on the feature. 
3. After selecting a photo or video, you are provided with a few editing tools on the top right. The 'smiley face' lets you add hashtags, locations, time stamps, music, stickers, gifs, and more. The 'pencil' (squiggle, for lack of a better term) allows you to draw directly on the image or video and the 'Aa' icon lets you add text using a variety of fonts and colours.
4. To move anything you have added, including an image or video, use two fingers to adjust the size and position. 
5. Now that the story is the way you want it, click 'Send To>' and select your story. 
6. Keep in mind that stories only last on your page for 24 hours, after that they will disappear. To keep them on your page, add highlights; this can be found on your profile page (it will be right below your bio). You can also add any past stories to these highlights!
How Harvard Media Can Help
Let's be real, taking care of your business social media accounts can be daunting and overwhelming. If social media is not your thing, is getting to be too much, or is not as successful as you would like it to be, we are here to help. We offer different services to help relieve some of this pressure! Having social media is important in today's digital age, so we can help with timely responses, engaging content, brand building, and more! Don't worry it's part of our expertise and our amazing team will help make your Instagram page stand out. For more information on how Harvard Media can help with social media feel free to contact us! 
How To Search And Follow Other Users 
Click the search button (magnifying glass icon 🔍) on the bottom left 

You will then be able to see the content you may be interested in from local accounts and from around the world.

The grey search bar at the top of this page allows you to search for accounts, hashtags, and places that may interest you, or you can select topics from below the search bar.

Once you have found what you're looking for, select it and you can then follow any of the searches you choose (you can even follow hashtags or places).
Top Tips For Using Instagram for Business
On the top right of the homepage, you will see a 'heart' ❤️  icon, this is where you can see your notifications. Right beside the heart icon is the 'message' icon (it will look similar to the Facebook Messenger icon) this is where you can access your direct messages (DM's). It can also be accessed by swiping right to left on your homepage. 
The 'film' icon in the middle of the bottom bar allows you to watch Reels. Reels is a very popular tool to upload a short video (kind of like TikTok). 
Beside the 'film' icon is a 'shopping bag' icon where you can shop for products. This is a great tool for businesses to link products on their website to a post and allow users to shop through the platform.
Include a bio that contains all of your business's important information such as location, phone number, website, etc. You can even include website links here. You cannot post a hyperlink in posts, so many people will use "link in bio" in order to drive traffic to their site.
Separate your highlights into categories, name them something that resonates with the content that will be inside, and add a fun image to the front to make it eye-catching! 
Try to plan content ahead of time, a good marker is one month ahead. This will ensure your content has a purpose, is organized, stays consistent, and helps to achieve your goals. A great way to do this is by creating a content calendar. 
Keep an eye on your analytics to see how each post is doing to ensure it is receiving the success you would like. To access your analytics, go to your profile page and select the menu on the top right..
Try to include hashtags in your post captions, as it helps boost traffic to your post and optimizes the number of eyes on your content. 
Finally, HAVE FUN!!!
Don't be too salesy, just engage with your followers to help remind them about your brand. You will naturally sell your brand with a fun personality and growing your following.